Only The Shadow Knows
This page will be of absolutely no interest to anyone except those who shared the experience, and those who share my offbeat sense of humor. But the old lurking shadow syndrome has remained with me thru the years. Whenever we were lined up, stood up, set up, (I even have one of me where they tied me in a chair!) anyway...to get our picture taken, we had to face the sun, or the ole nemesis, The Shadow would have his way with our snapshot. Upon reflection today, I think we simply got 2 for 1!!
My cousin Kenneth Gilley. This was taken in front of Grandma Streetman's house. You can see just the corner of her porch. "The Shadow" is his Mother, Frances Lollette, lovingly remembered as Auntie.
This is my brother Roy, (Bubba) shelling peas
at Grandma Streetman's house
You can see the bandage on his little arm
where he was cut from a fall on a fruit jar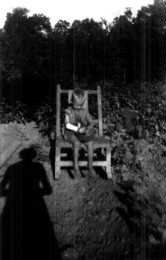 Jeanette Strickland, Mother's lifelong friend. Taken in front of Municipal auditorium
in Shreveport, where my cousin Lois and I met Elvis Presley.
The shadow is of course, My Mother, Doris Streetman Dea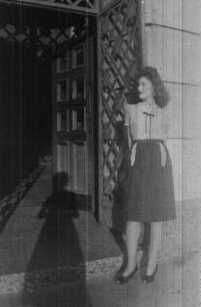 Donnis, Charlene,(neighbor kid), Deborah. & Payton. Taken in
Shreveport in 1956. "Shadow" is Bubba.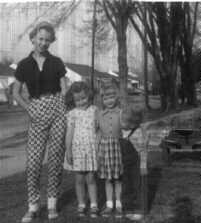 Donnis taken on Wilkinson Street. Cool car! Huh.
"The Shadow" is Mother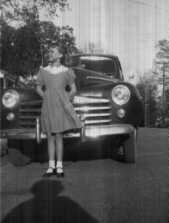 BACK TO PORCH
HOME
I